Bay leaf is a common spice, but what's the best way to use it, and what does it do? We'll cover uses for food, medicine, and pest control. Once you're done reading, you may want to buy in bulk, or grow your own plant.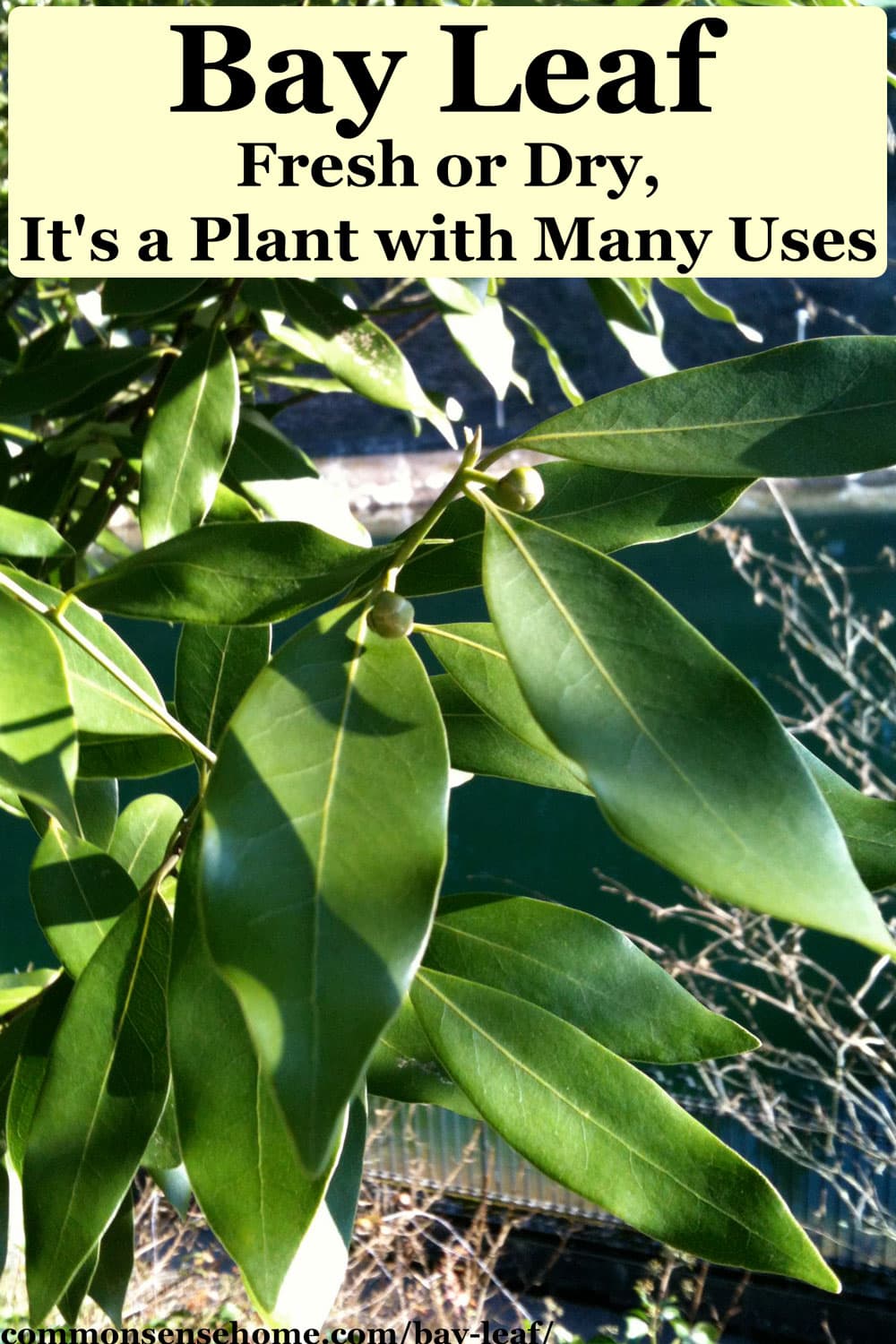 There are a number of different kinds of bay leaf that are edible to humans. The one most Americans know is Laurus nobilis, true bay, which comes from the Mediterranean. It's also known as sweet bay or bay laurel, Turkish or Mediterranean Bay. Bay is an evergreen, grown as a medium sized tree or pruned as a shrub.
Another bay is Umbellularia californica, which originated on the West Coast and is well established in California and Oregon. There are also species in India, Mexico, Indonesia and the Caribbean. These all have different flavor profiles, so choose the right one for your recipe. (The default option is Laurus nobilis, unless otherwise specified.)
Decorative laurels like English laurel (Prunus laurocerasus) or cherry laurel (Prunus caroliniana) are actually poisonous, so make sure you have a positive identification before gathering fresh leaves.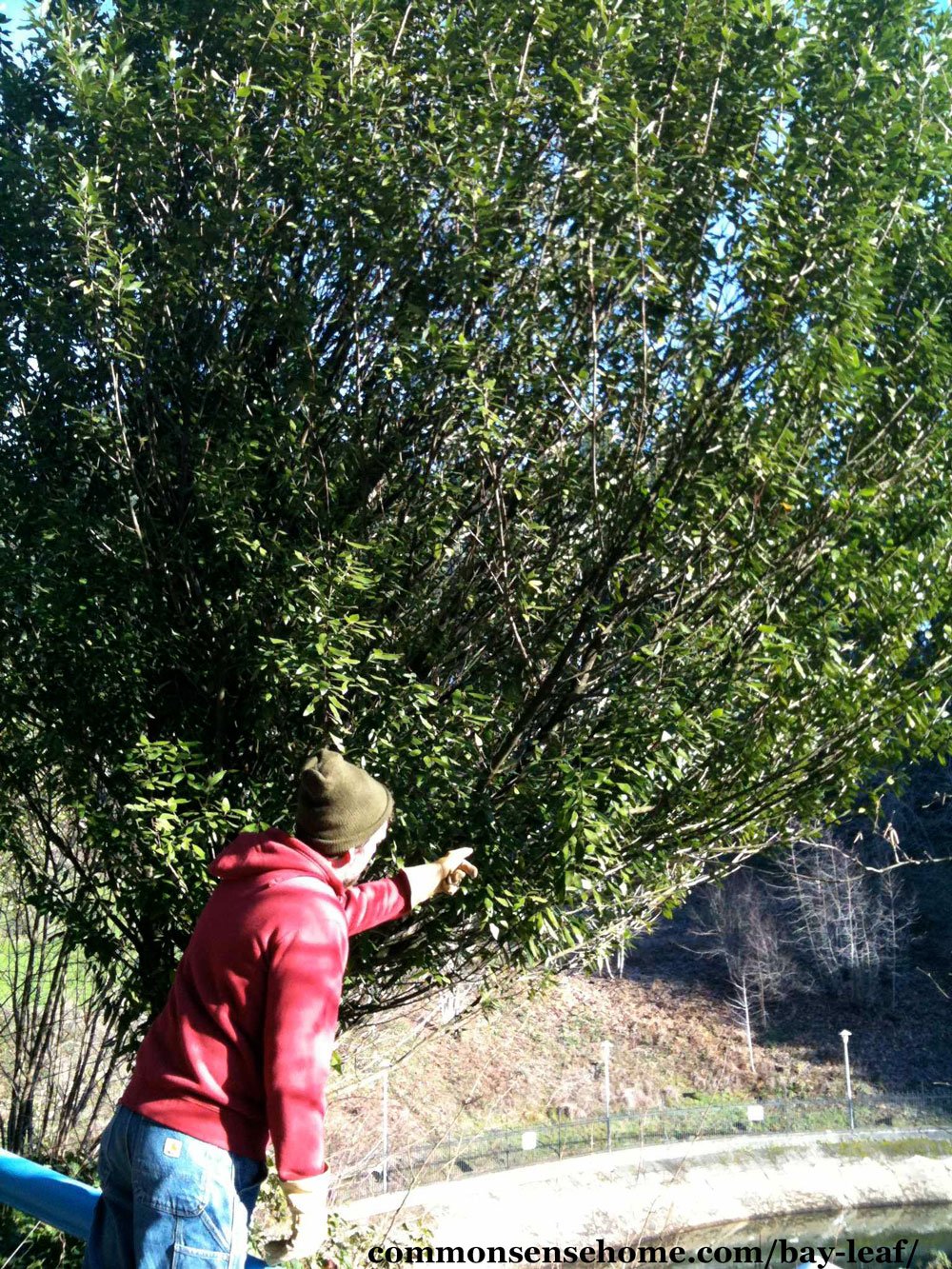 What is Bay Leaf Good for?
Bay leaves have a long history of culinary, medicinal, and cultural use. Laurel wreath crowns were long recognized as a symbol of honor. Now, most people focus on practical uses.
Both fresh and dry bay leaves are used in cooking, and bay leaves and essential oils are used in medicine.
Using Bay Leaf in Cooking
Fresh bay leaves have a different taste and aroma than dried leaves, but both work well in cooking. Most recipes call for the use of whole leaves, which are removed before serving, but some recipes use ground bay. (Note: Once ground, the leaves lose flavor more quickly than whole leaves.)
Do not attempt to eat the whole leaves! Bay leaves are very stiff, even after hours of cooking, and can cause serious damage to your digestive tract.
To use them in recipes, we add the leaves where they have a long time to cook or infuse. They're commonly used in soups, stews, roasts, casseroles, sauces, pickling, marinades, and tea. You can even add the leaves to ice cream.
I always add 5-6 leaves in a pot of chicken or beef stock. They've great in pickling blends, and help balance the heaviness of meat dishes.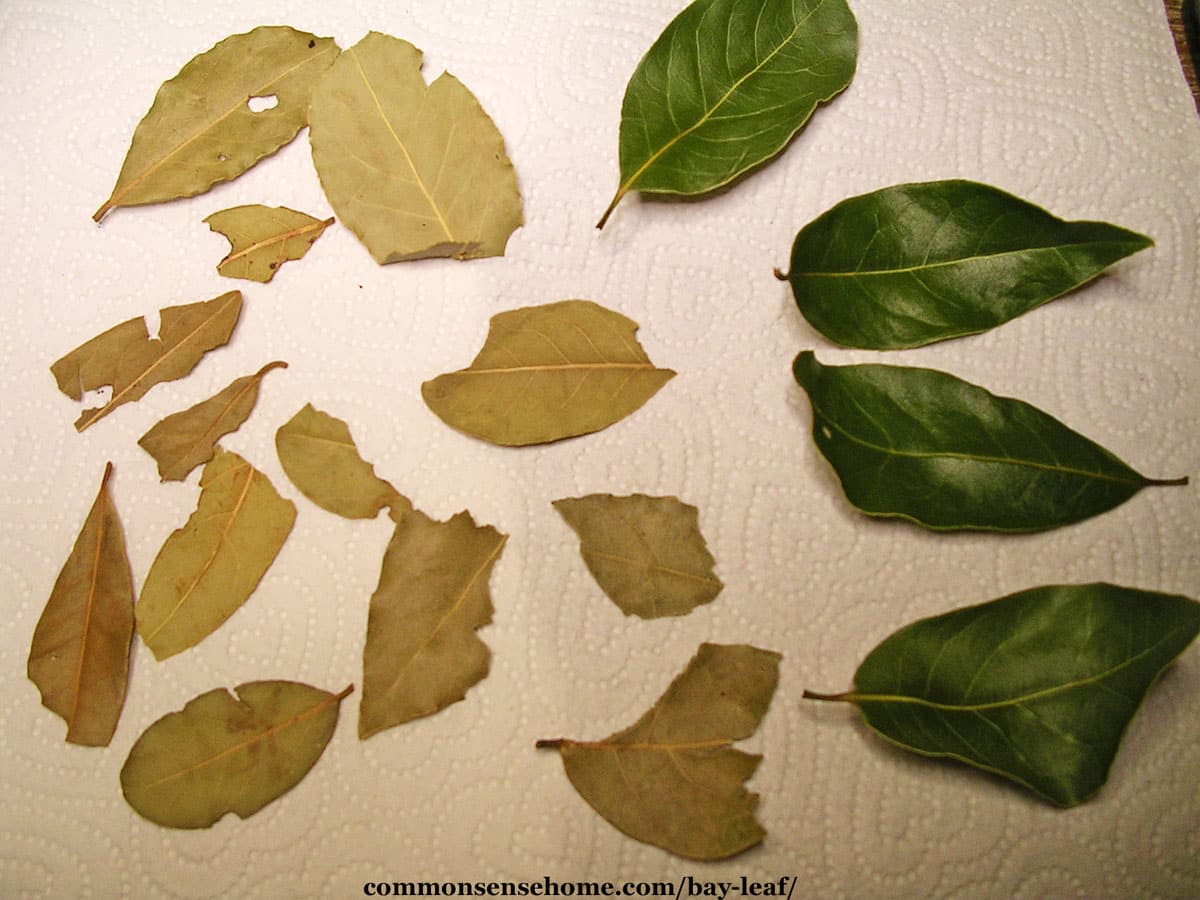 Fresh or Dry Leaves?
Quality matters when purchasing fresh or dried leaves. I use bulk organic bay leaves from Frontier. The leaves are whole and green, with a fresh bright, flavor and strong aroma. Cheap dried leaves are often broken, with little taste or smell.
The leaves are so much more affordable when you buy in bulk, and one pound is plenty to split with friends and family.
To keep your dried leaves in good condition, store them in an airtight container in a cool, dry, dark location. I like to keep a few leaves in a small jar for easy access, and vacuum seal my extra leaves in a mason jar for longer storage. They easily keep a year or two and still have good flavor.
If choosing fresh leaves, pick whole, healthy leaves that are free of insect or fungal damage. The large, mature leaves hold more oils (and therefore more flavor) than the young leaves. You can store fresh leaves in a sealed container in the refrigerator for a week or two.
Remember, the flavor of fresh and dried leaves are different from each other, so you may want to experiment to see which you prefer. (If you have the option of fresh leaves.)
If you live in a part of the world with cold winters, consider an indoor bay tree. They have some rather specific requirements, but can be worth the trouble. Buy your own bay leaf plant.
Medicinal Use
Bay leaves are considered to have medicinal qualities, particularly to help with headache, arthritis, and digestive issues. A study published in Medicinal Plants of South Asia in 2019 sited the use of Laurus nobilis as
wound healing agent

antioxidant

antibacterial

antiviral

immunostimulant

anticholinergic

antifungal

insect repellent

anticonvulsant

antimutagenic

analgesic and anti-inflammatory
The leaves are high in vitamin A and a number of minerals, including calcium and iron. They are traditionally used to treat stomach aches, clear mucus, treat headaches, as a poultice for rheumatism, and much more.
For headaches, hold a leaf under the nostrils or tucked into a headband. For internal ailments, try a simple tea.
Bay Leaf Tea
Place a large bay leaf and a cup of water into a small pot or kettle. Cover and simmer on medium high heat for 3-5 minutes. Remove from heat and steep for 5 minutes more.
If desired, add a little honey and lemon, or cream, to mellow out the flavor.
Bay leaf taken at medicinal doses may interact with pain medications, blood sugar control, and some sedatives. This article is for general information only, and is not intended to diagnose or treat any illness.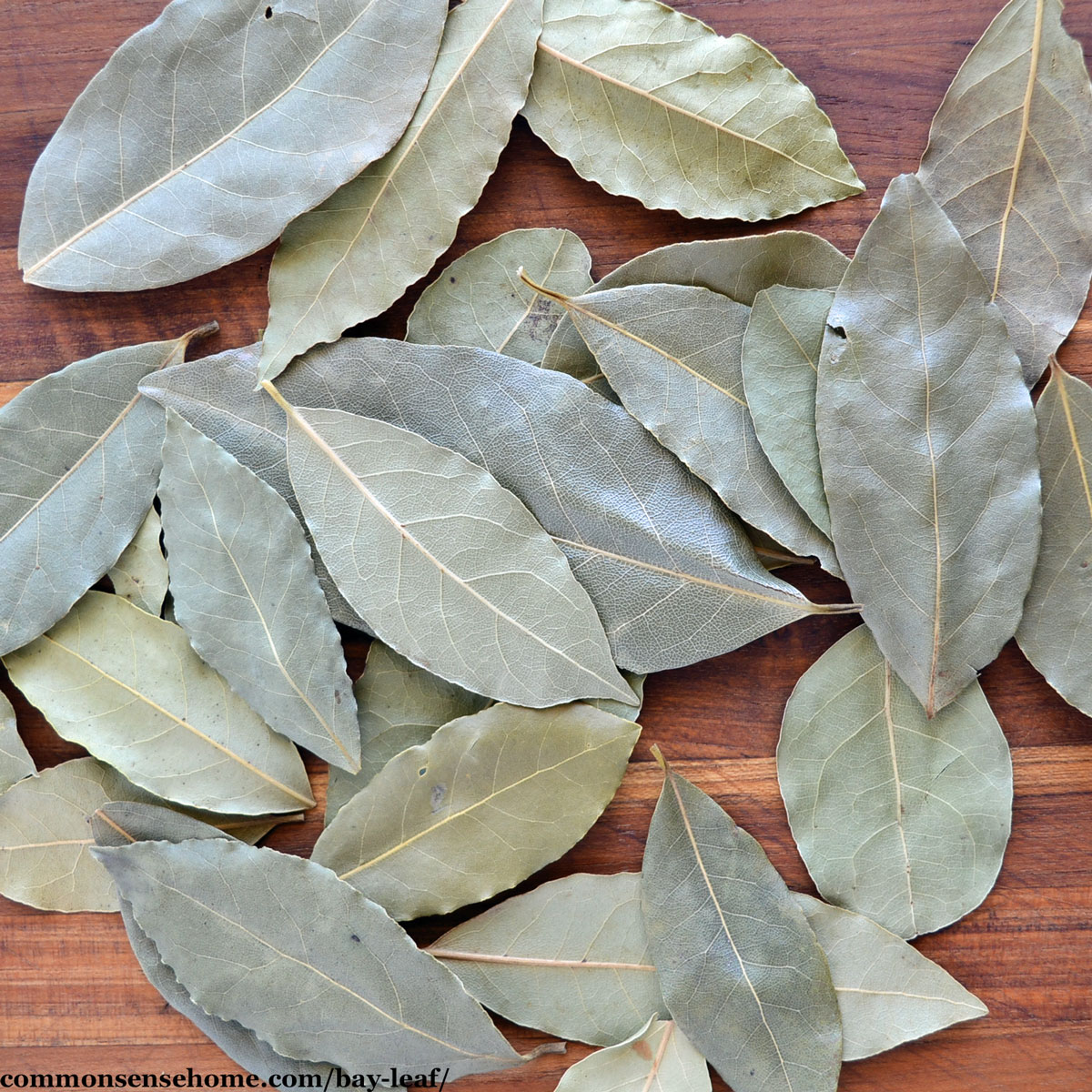 Pest Control
The camphor-like volatile oil in bay leaves acts as a pest repellent. Place the leaves around your pantry, under cabinets and appliances, near trash containers – anywhere there may be a bug problem.
You can even place them directly into dry goods containers, such as rice or flour. In most cases, they won't transfer flavor to the dry goods, but if you're concerned, tape the leaf to the container lid.
Change out the leaves every few months as the oils start to fade.