Being creative and having the ability to think outside of the box is incredibly useful, especially when it comes to atypical or survival-type situations.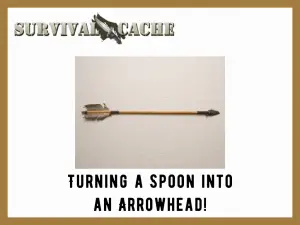 This is because during these times we may not have access to the materials or tools that we would like to. 
Thus, thinking outside of the box helps us to create something that we need out of something else. 
Why am I bringing this up? Because in this article I will be showing you how to create an arrowhead out of an ordinary kitchen spoon.