The average shoe store does not stock a wide selection of hiking boots. You may have better success seeking out shops/stores catering to backpackers. Try on as many boots as necessary until you find a proper fit, which is snug enough to prevent your feet from moving inside (which is how blisters are born) but not so tight as to constrict circulation. Try on both boots (left AND right foot), with the type of socks that you will likely wear with them. Walk around in them for more than just a few seconds… The longer the better, before you will be confident of the fit.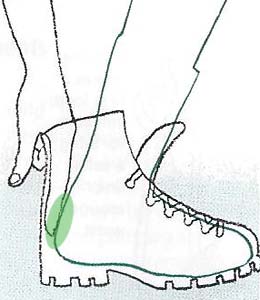 1.
Before lacing, push foot forward. One finger should fit behind heel.
2.
Lace boots and stand. Wiggle our toes. They must not be cramped.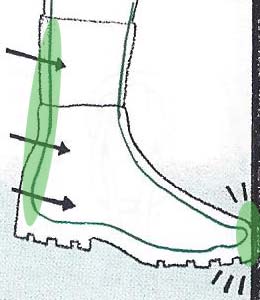 3.
Kick a wall. Your toes should not touch the end of the boot.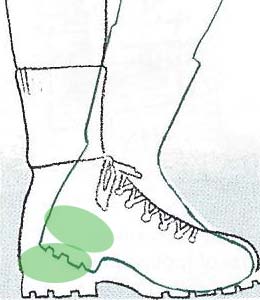 4.
Rock up and down, squat and bounce. Heel should not move in boot.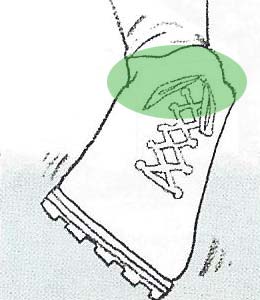 5.
Stand on sides of feet to test for ankle support and painless flexibility.
Base images sourced from
Back to Basics
and modified by MSB.
Appreciate topics of survival, emergency preparedness – or planning for disaster?
Read our current articles on Modern Survival Blog
twitter: MSurvivalBlog
Facebook
Similar Articles You Might Enjoy: